The research of the Metabolomics group can be divided into technological developments, fundamental as well as pre-clinical and clinical research structured according to different disease areas. Our main areas of disease specific research include inflammatory diseases, cancer and non-alcoholic steatohepatitis (NASH) next to several other areas.
Technological advancements
The group develops advanced workflows and technologies for metabolomics and lipidomics research. Our developments reach from fundamentally new concepts such as "Activity Metabolomics" and enhanced in-source-fragmentations (EISA) to the development of novel applications for drug development, spatially resolved sampling, standardization of pre-clinical lipidomics to the analysis of 13C-fluxes using advanced NMR based workflows. Our developments are applied in diverse projects as for example, iPSC derived cell characterization, neurodegenerative diseases, kidney development, organ on a chip models, drug screening, immune metabolism and many others.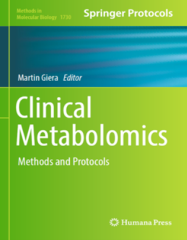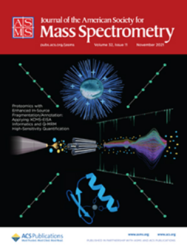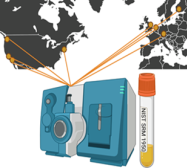 Key publications
Cross-Laboratory Standardization of Preclinical Lipidomics Using Differential Mobility Spectrometry and Multiple Reaction Monitoring. Ghorasaini M, Mohammed Y, Adamski J, Bettcher L, Bowden JA, Cabruja M, Contrepois K, Ellenberger M, Gajera B, Haid M, Hornburg D, Hunter C, Jones CM, Klein T, Mayboroda O, Mirzaian M, Moaddel R, Ferrucci L, Lovett J, Nazir K, Pearson M, Ubhi BK, Raftery D, Riols F, Sayers R, Sijbrands EJG, Snyder MP, Su B, Velagapudi V, Williams KJ, de Rijke YB, Giera M. Anal Chem. 2021 Dec 3. doi: 10.1021/acs.analchem.1c02826
Single Quadrupole Multiple Fragment Ion Monitoring Quantitative Mass Spectrometry. Xue J, Derks RJE, Webb B, Billings EM, Aisporna A, Giera M, Siuzdak G. Anal Chem. 2021 Aug 10;93(31):10879-10889
Spatially resolved sampling for untargeted metabolomics: A new tool for salivomics. Ciurli A, Liebl M, Derks RJE, Neefjes JJC, Giera M. iScience. 2021 Jun 24;24(7):102768
Identification of bioactive metabolites using activity metabolomics. Rinschen MM, Ivanisevic J, Giera M, Siuzdak G. Nat Rev Mol Cell Biol. 2019 Jun;20(6):353-367
A gas chromatography-mass spectrometry-based whole-cell screening assay for target identification in distal cholesterol biosynthesis. Müller C, Junker J, Bracher F, Giera M. Nat Protoc. 2019 Aug;14(8):2546-2570
Quantitative NMR analysis of intra- and extracellular metabolism of mammalian cells: A tutorial. Kostidis S, Addie RD, Morreau H, Mayboroda OA, Giera M. Anal Chim Acta. 2017 Aug 8;980:1-24
Fundamental research
Our fundamental research revolves mainly around inflammation, immune metabolism and related fields. One of our main focuses is the definition of new targets and mechanisms for inflammation resolution. We have successfully designed and developed novel inhibitors of the enzyme 24-dehydrocholesterol reductase and proven their pro-resolving/anti-inflammatory properties in a murine inflammation model. Moreover, together with our collaborators we investigate immunological mechanisms as for example trained immunity and build molecular libraries of iPSC derived cells as for example applied in our CZI funded "Neurolipid Atlas" project.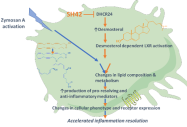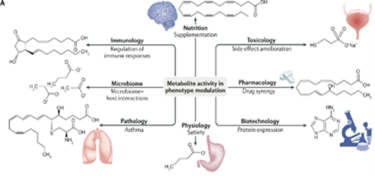 Key publications
Glutathione Metabolism Contributes to the Induction of Trained Immunity. Ferreira AV, Koeken VACM, Matzaraki V, Kostidis S, Alarcon-Barrera JC, de Bree LCJ, Moorlag SJCFM, Mourits VP, Novakovic B, Giera MA, Netea MG, Domínguez-Andrés J. Cells. 2021 Apr 21;10(5):971
Sema7A is crucial for resolution of severe inflammation. Körner A, Bernard A, Fitzgerald JC, Alarcon-Barrera JC, Kostidis S, Kaussen T, Giera M, Mirakaj V. Proc Natl Acad Sci U S A. 2021 Mar 2;118(9):e2017527118
Cholesterol Metabolism Is a Druggable Axis that Independently Regulates Tau and Amyloid-β in iPSC-Derived Alzheimer's Disease Neurons. van der Kant R, Langness VF, Herrera CM, Williams DA, Fong LK, Leestemaker Y, Steenvoorden E, Rynearson KD, Brouwers JF, Helms JB, Ovaa H, Giera M, Wagner SL, Bang AG, Goldstein LSB. Cell Stem Cell. 2019 Mar 7;24(3):363-375.e9
Inhibition of Δ24-dehydrocholesterol reductase activates pro-resolving lipid mediator biosynthesis and inflammation resolution. Körner A, Zhou E, Müller C, Mohammed Y, Herceg S, Bracher F, Rensen PCN, Wang Y, Mirakaj V, Giera M. Proc Natl Acad Sci U S A. 2019 Oct 8;116(41):20623-20634
Together with our partners from diverse fields we apply our technologies and knowledge of metabolic pathways as well as bioactive metabolites in preclinical models mainly focused on the elucidation of disease mechanisms, novel drug targets and physiological response markers.
Krill Oil Treatment Increases Distinct PUFAs and Oxylipins in Adipose Tissue and Liver and Attenuates Obesity-Associated Inflammation via Direct and Indirect Mechanisms. Gart E, Salic K, Morrison MC, Caspers M, van Duyvenvoorde W, Heijnk M, Giera M, Bobeldijk-Pastorova I, Keijer J, Storsve AB, Hals PA, Kleemann R. Nutrients. 2021 Aug 18;13(8):2836
Cannabinoid type 1 receptor inverse agonism attenuates dyslipidemia and atherosclerosis in APOE∗3-Leiden.CETP mice. van Eenige R, Ying Z, Tambyrajah L, Pronk ACM, Blomberg N, Giera M, Wang Y, Coskun T, van der Stelt M, Rensen PCN, Kooijman S. J Lipid Res. 2021 Mar 23;62:100070. doi: 10.1016/j.jlr.2021.100070
Microbiota-derived short chain fatty acids modulate microglia and promote Aβ plaque deposition. Colombo AV, Sadler RK, Llovera G, Singh V, Roth S, Heindl S, Sebastian Monasor L, Verhoeven A, Peters F, Parhizkar S, Kamp F, Gomez de Aguero M, MacPherson AJ, Winkler E, Herms J, Benakis C, Dichgans M, Steiner H, Giera M, Haass C, Tahirovic S, Liesz A. Elife. 2021 Apr 13;10:e59826
Butyrate reduces appetite and activates brown adipose tissue via the gut-brain neural circuit. Li Z, Yi CX, Katiraei S, Kooijman S, Zhou E, Chung CK, Gao Y, van den Heuvel JK, Meijer OC, Berbée JFP, Heijink M, Giera M, Willems van Dijk K, Groen AK, Rensen PCN, Wang Y. Gut. 2018 Jul;67(7):1269-1279
Clinical research
Together with our clinical partners we strive to translate our technologies and knowledge into clinically useful tools directly benefiting the patient. Moreover, some of our advanced analytical assays are applied within clinical trials.
Key publications
Integrative Transkingdom Analysis of the Gut Microbiome in Antibiotic Perturbation and Critical Illness. Haak BW, Argelaguet R, Kinsella CM, Kullberg RFJ, Lankelma JM, Deijs M, Klein M, Jebbink MF, Hugenholtz F, Kostidis S, Giera M, Hakvoort TBM, de Jonge WJ, Schultz MJ, van Gool T, van der Poll T, de Vos WM, van der Hoek LM, Wiersinga WJ. mSystems. 2021 Mar 16;6(2):e01148-20
Therapeutic iloprost for the treatment of acute respiratory distress syndrome (ARDS) (the ThIlo trial): a prospective, randomized, multicenter phase II study. Haeberle H, Prohaska S, Martus P, Straub A, Zarbock A, Marx G, Zago M, Giera M, Koeppen M, Rosenberger P. Trials. 2020 Mar 4;21(1):242
Trans-right ventricle and transpulmonary metabolite gradients in human pulmonary arterial hypertension. Chouvarine P, Giera M, Kastenmüller G, Artati A, Adamski J, Bertram H, Hansmann G. Heart. 2020 Sep;106(17):1332-1341. doi: 10.1136/heartjnl-2019-315900
Platelet Acetyl-CoA Carboxylase Phosphorylation: A Risk Stratification Marker That Reveals Platelet-Lipid Interplay in Coronary Artery Disease Patients. Kautbally S, Lepropre S, Onselaer MB, Le Rigoleur A, Ginion A, De Meester de Ravenstein C, Ambroise J, Boudjeltia KZ, Octave M, Wéra O, Hego A, Pincemail J, Cheramy-Bien JP, Huby T, Giera M, Gerber B, Pouleur AC, Guigas B, Vanoverschelde JL, Kefer J, Bertrand L, Oury C, Horman S, Beauloye C. JACC Basic Transl Sci. 2019 Sep 11;4(5):596-610