Boerhaave Museum, Leiden, NL
We are proud to present the 2nd Symposium on Lipids in Brain Diseases: Technologies and Pathomechanisms to be held in Boerhaave Museum in Leiden, Netherlands. 

programme
A preliminary version of the programme can be found here.
* * *
INVITED SPEAKERS
Gesine Saher (Max Planck Institute for Multidisciplinary Sciences,  DE)
Different roles of CNS lipid metabolism in neurodegenerative disease
Adrian Isaacs (University College London, UK)
A protective neuronal lipid homeostasis pathway in FTD/ALS
Arthur Liesz (Institute for Stroke and Dementia Research, LMU Munich, DE)
Lipid overload of microglia in chronic post- stroke neuroinflammation
Tiago Gil Oliveira (Life and Health Sciences Research Institute, University of Minho, PT)
The role of the phospholipase D pathway in brain functioning and Alzheimer's disease
Niamh McNamara (Netherlands Institute for Neuroscience, NL)
Microglia regulate central nervous system myelin growth and integrity
Oliver Werz (Friedrich Schiller University of Jena, DE)
Manipulation of lipid mediator pathways to promote inflammation resolution
Priyanka Narayan (National Institute of Diabetes and Digestive and Kidney Diseases, USA)
Deciphering how APOE genotype impacts lipids and disease risk
Florian Merkle (University of Cambridge, UK)
High fat diet selectively elevates brain triglycerides in mouse models of neurodegeneration
Saranna Fanning (Harvard University, USA)
Lipid metabolism dyshomeostasis pinpoints Parkinson's Disease therapeutic targets and strategies
VENUE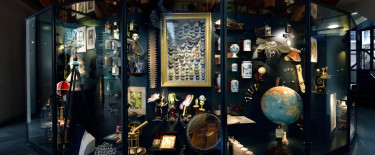 Rijksmuseum Boerhaave is the winner of the European Museum of the Year Award 2019. Your registration will include a free visit to the museum.
Boerhaave Museum | Google Maps
 
TRANSPORT
Boerhaave Museum is a 10 minute walk from Leiden Central Train Station.
From Amsterdam - Schiphol Airport to Leiden Central Train Station:
Trains run frequently from Schiphol airport to Leiden Central train station. This takes 16-21 minutes. Tickets can be purchased at local vending machines.
Taxis are located just outside the airport and they bring you in 25 minutes to Leiden.
From Rotterdam – The Hague Airport to Leiden Central Train Station:
Take Bus 33 to Rotterdam Central train station. From there take the train to Leiden central train station. Traveling time is ~1 hour.
 
Contact
For your questions you can contact the organizers:
Martin Giera (Leiden University Medical Center, m.a.giera@lumc.nl)
Birol Cabukusta (Leiden University Medical Center, b.cabukusta@lumc.nl)
Gijs Kooij (Amsterdam University Medical Center, g.kooij@amsterdamumc.nl)
Rik van der Kant (Free University Amsterdam, r.h.n.vander.kant@vu.nl)
Jerome Hendriks (Hasselt University, jerome.hendriks@uhasselt.be)
SPONSORS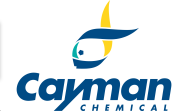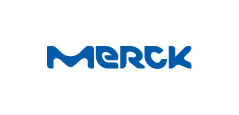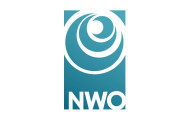 All rights reserved.